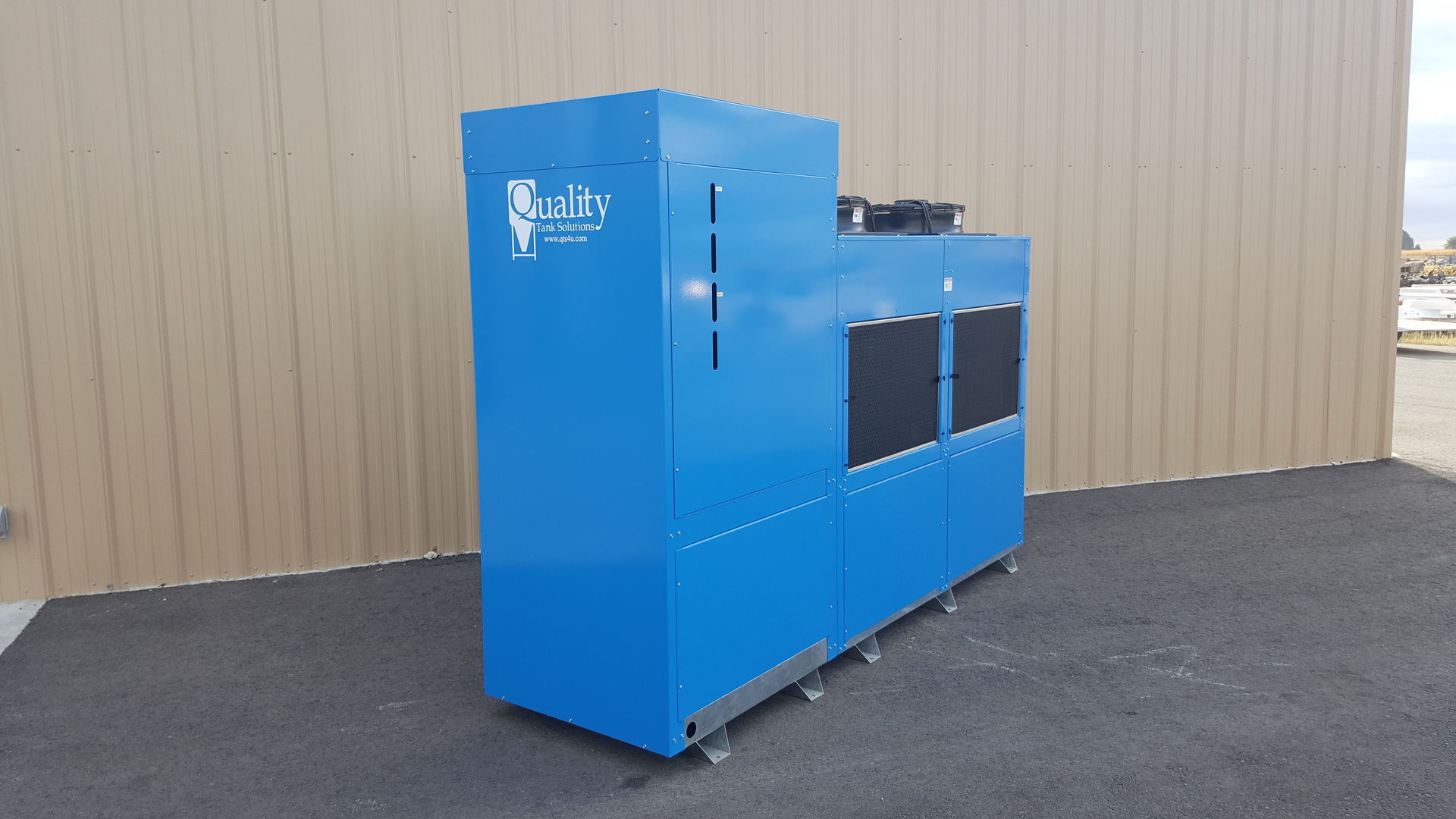 Boilers & Chillers
Aside from our own manufactured QTS tanks, we can offer you other equipment to support them and your project. No matter the industry, QTS can offer Steam Boilers or Glycol Chillers to handle the duties requested. We have extensive product offerings designed specifically to your project demands. We can also offer Equipment installation and start-up!
Be sure to connect with us to start a discussion about what your next project requires and how QTS can help!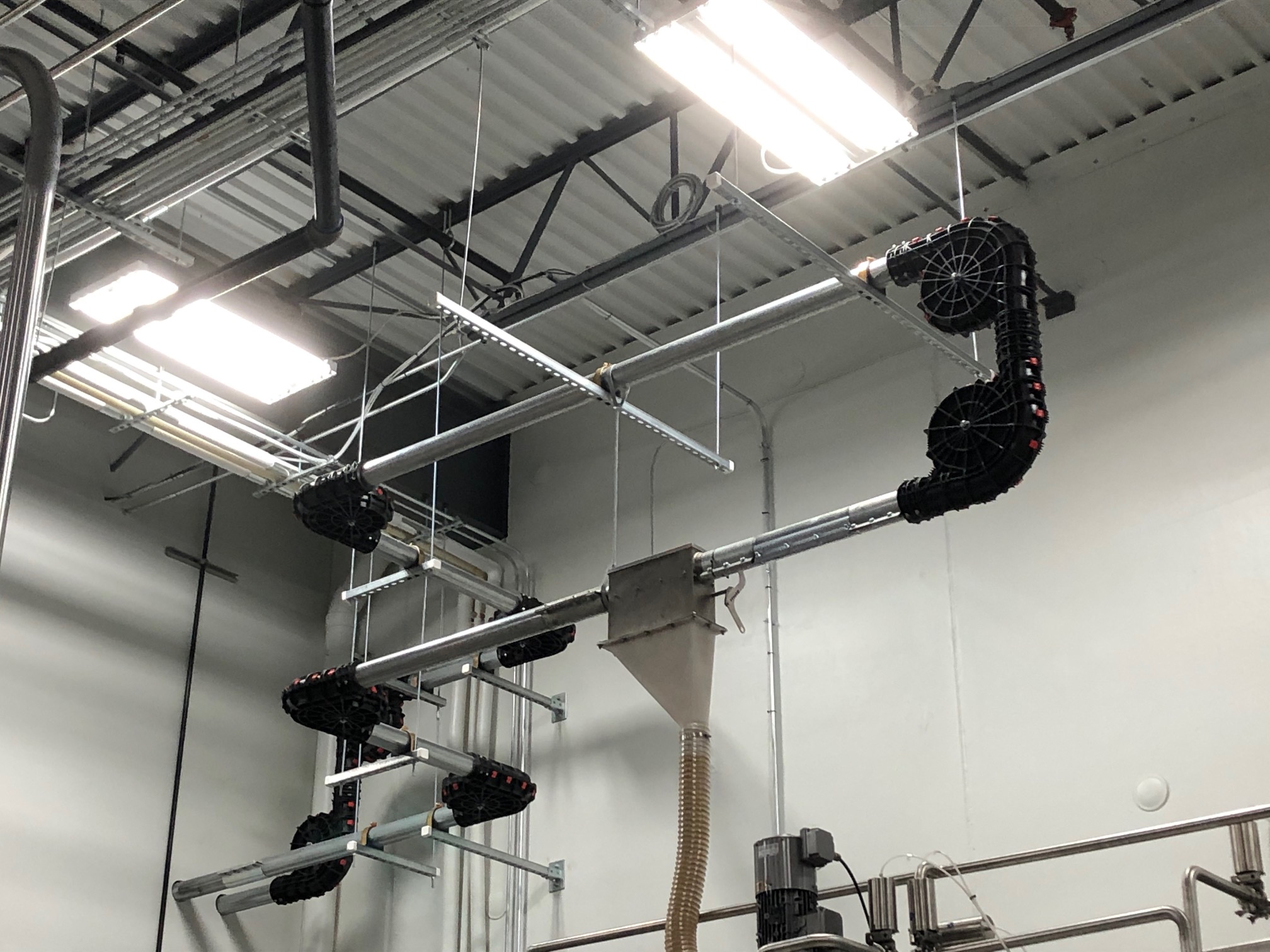 GRAIN HANDLING
QTS is proud to offer complete grain handling systems to complement your future application. We have everything you need from Bulk Grain Silos or Super Sacks to Roller Mills with both Flex Auger or Chain Disk capabilities. 
NOT ONLY CAN WE SUPPLY GRAIN HANDLING EQUIPMENT, WE CAN ALSO INSTALL IT FOR YOU TOO!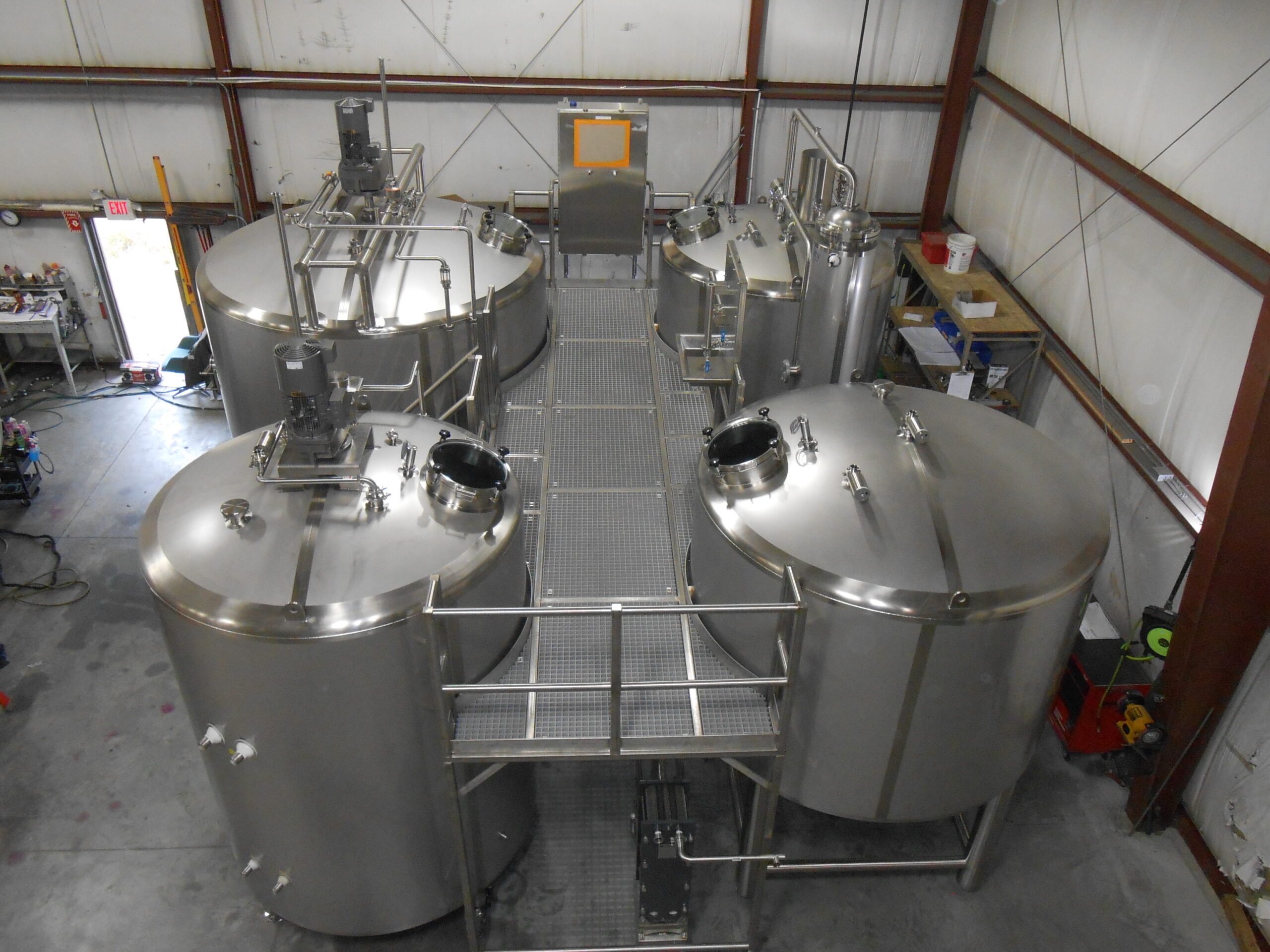 Platforms
QTS has the capability to supply professional quality platforms that will set your system apart from the rest. We use slip-resistant grating to provide safety in wet conditions. Our frames are fabricated from 304 SS to ensure a corrosion-free surface. Not to mention our platforms are designed and fabricated in-house to fit in almost any location specified by the customer.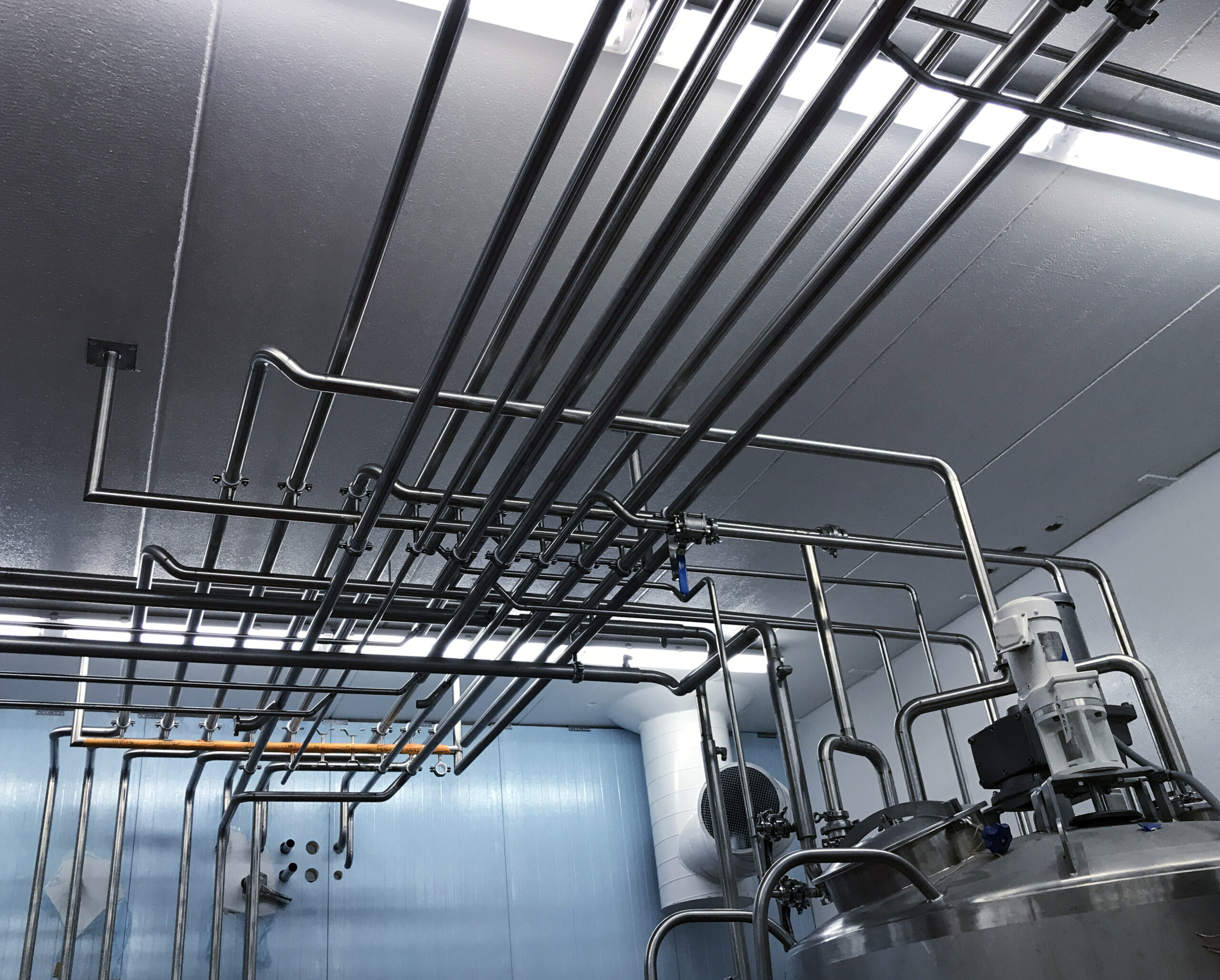 Process Piping
Anything Sanitary and Stainless is simply what we do. Our Process Piping capabilities range from simple transfer lines onsite to complete engineering and entire process solutions. Flow Panels, Valve Clusters, Fully Automated or Manual valving and anywhere in between, QTS has done it!
QTS process piping is executed to specific project/industry standards.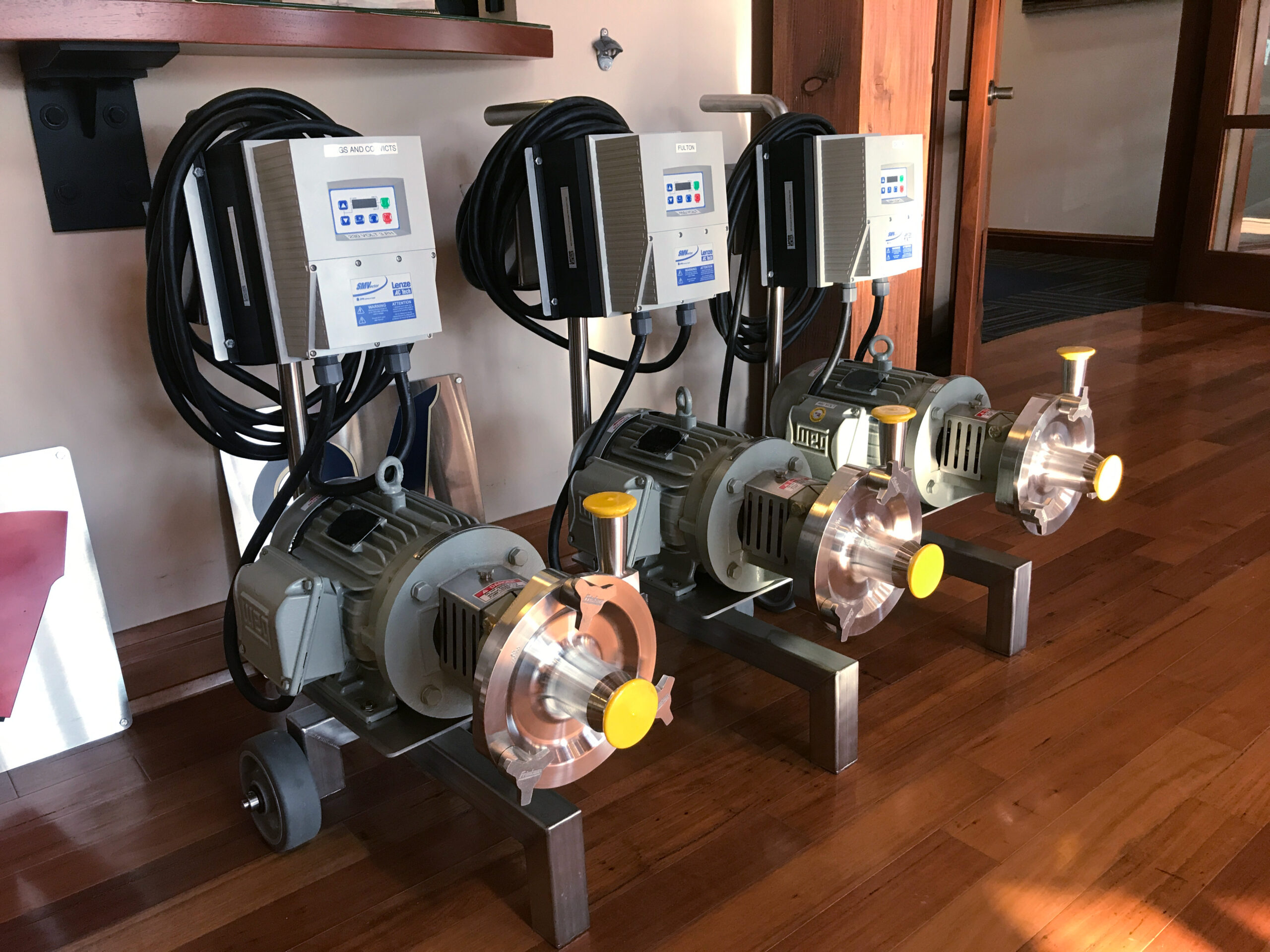 Pump Carts
Quality Tank Solutions offers our own Portable CIP/Transfer Pump Carts. Voltage options are available. Full washdown capability and mounted on 304SS Frame with a formed Parts Basket and sitting on Non-Marking Wheels.

Outside of our standards, we have the capabilities to offer a wide variety of pumps on our pump cart! We are happy to help customize the perfect pump cart for you.